Here at Salisbury Rug & Carpet Cleaning, we want to help you keep your carpet in the best possible condition. To do that, you will need to vacuum your carpets and rugs regularly (about once per week depending upon foot traffic), but you'll also need to have them deep cleaned periodically to remove dirt trapped deeper in the fibers. In this article, we'll go over some key information you need to know about deep carpet cleaning in order to take great care of your carpets.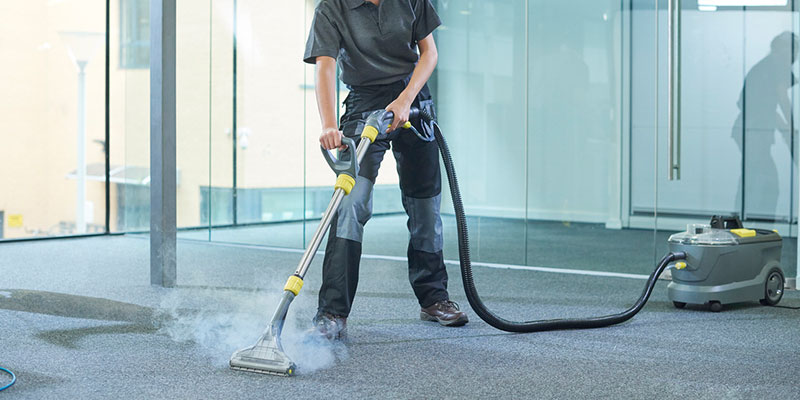 How Often to Deep Clean Your Carpets – We recommend scheduling deep carpet cleaning services every 12 to 18 months, depending on the level of foot traffic in your space. If your carpet receives sustained, heavy foot traffic, you will need to get it cleaned more often than if it only receives moderate levels. In addition, light-colored carpets will show dirt more easily than dark ones and may require more frequent cleaning to maintain their appearance.
Types of Carpet Cleaning – There are two main types of deep carpet cleaning: steam cleaning and dry/low-moisture cleaning. Both methods have their advantages and disadvantages, so at the end of the day, the choice is personal preference.

Steam Cleaning, aka Hot Water Extraction: As the name states, steam cleaning uses steam to loosen dirt and grime trapped within the carpet fibers, then vacuums them away to leave your carpet looking great. This method of cleaning is better if you have allergies or deeply embedded stains and dirt. If it's been several years since the carpet has been cleaned, you might benefit from the steam-cleaning method. Steam cleaning is also a proven method of cleaning for the best deep cleaning of your carpet and rugs.
Low-Moisture, aka Dry Cleaning: This method uses little to no moisture to achieve the same purpose. Dry cleaning methods are typically reserved for residential spot treatment and can work well for such purposes. The dry cleaning method may be the best solution for newer carpets with little to no traffic area wear or staining. This method is also designed to allow the carpet to dry out faster, so you can resume your normal routine faster, rather than having to stay out of the room in question for hours.  The dry-cleaning method boasts a drying time of about 30 minutes per room.