For peace of mind and cleaner carpets, just give us a call.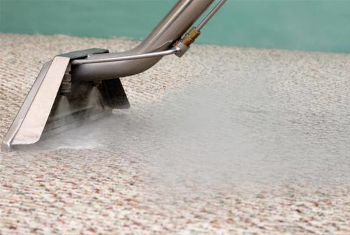 Have you heard that your carpets would benefit from steam cleaning, but you aren't sure if this is really the right service for you? It's true; there can be lots of different options when it comes to choosing between dry cleaning carpet and carpet steam cleaning.
At Salisbury Rug & Carpet, we suggest carpet steam cleaning for our residential and commercial customers in Concord, North Carolina for a number of reasons.
Carpet steam cleaning is more effective at removing stains and soil from your carpets.
Done properly, steam cleaning can extend the life of your carpet materials.
Steam cleaning can help you maintain or extend the warranty on your flooring.
The other bit of good news is that, if you have a regular carpet-cleaning routine, carpet steam cleaning doesn't truly need to be scheduled all that frequently. For example, having your carpets cleaned once per year is plenty for standard usage, while twice a year might be recommended for homes and businesses with high traffic areas or the potential for indoor air pollutants. Carpet steam cleaning is a great way to improve the indoor air quality of your home or business!
It's important to know that professional carpet steam cleaning is the safest way to get the best results for your carpet. While you can rent DIY steam cleaning equipment from your local stores, you can actually damage your carpets rather than clean them if you aren't sure what you are doing!
For peace of mind and cleaner carpets, just give us a call for all your carpet cleaning needs. We'll take the guesswork out of your carpet and area rug cleaning requirements!
---
At Salisbury Rug & Carpet Cleaning, we offer carpet steam cleaning services for customers in Salisbury, Thomasville, Mocksville, Kannapolis, Concord, and Lexington, North Carolina.