You can trust us to clean your leather upholstery in the proper manner.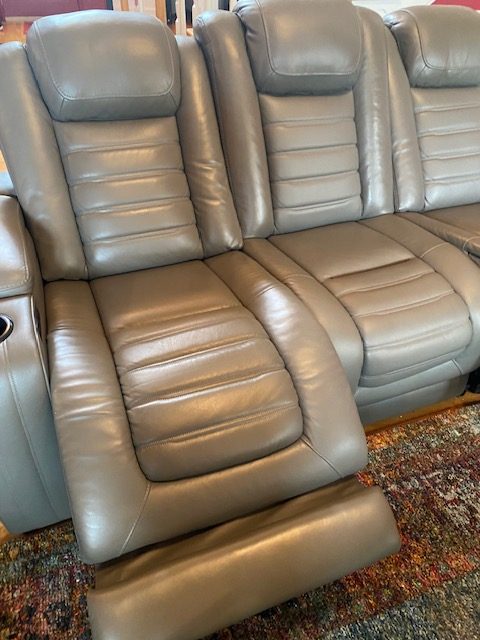 At Salisbury Rug & Carpet Cleaning, we have years of experience offering upholstery cleaning to customers in Salisbury, North Carolina. We understand how important regular maintenance is in extending your upholstery's lifespan and preserving its appearance, so we'll take great care to give your upholstered furniture our full attention when you hire us for our cleaning services.
We offer upholstery cleaning for many different textiles, including leather. If you have a leather chair, sofa, or ottoman, for example, you can trust us to provide leather cleaning with attention to detail. We always work diligently to produce the best results.
We're also familiar with the five most basic types of leather, which include semi-aniline leather, protected leather, suede/NuBuck leather, by-cast leather, and pull-up leather.  The type of leather your piece(s) are made of determines which of the different products we carry will need to be used. Therefore, our approach is to first identify the leather type, and then we examine the piece(s) along with their locations in your home or office.  Are they next to vents, windows, dark rooms, etc.?  Next, we will discuss with you the options for cleaning, conditioning, and, if it is recommended, applying UV protection.  We believe we have the right knowledge and resources to not only identify the type of leather your upholstery is made of, but also clean it in the proper manner in order for you to continue to be able to enjoy your leather pieces(s) for years to come.
In addition to leather cleaning, as mentioned above, we can provide leather conditioning to restore moisture to the material and UV protection to prevent stiffness, cracking, and other issues caused by exposure to the sun. We use only high-quality products so your leather upholstery will last for many years.
If you need leather cleaning, conditioning, or UV protection, contact us today. We're here to answer your questions about leather cleaning or our other services, as well as deliver exceptional results you're sure to appreciate.
---
At Salisbury Rug & Carpet Cleaning, we offer leather cleaning services for customers in Salisbury, Thomasville, Mocksville, Kannapolis, Concord, and Lexington, North Carolina.