We have made professional carpet cleaning a family affair.
Salisbury Rug & Carpet Cleaning was established in 2014 by the Clark family: husband, wife, and four children. After three years of hard work, dedication, and striving to be the best, the Clark family sold the professional carpet cleaning company to another local Salisbury family, the Mini family, which also consists of a husband, wife, and four children.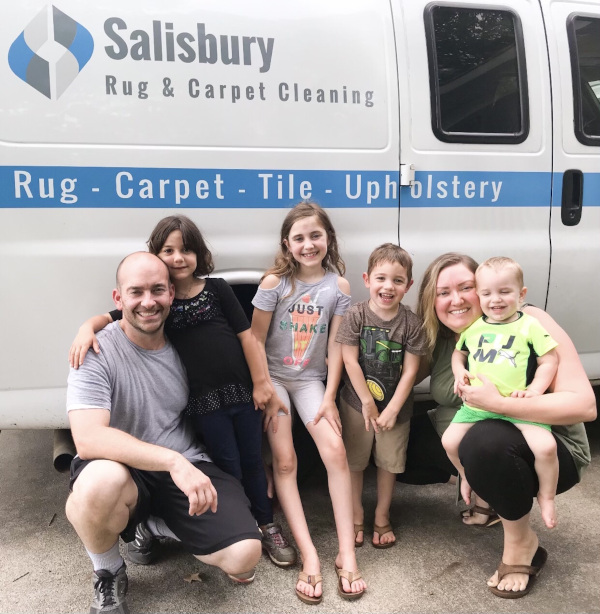 We continue to be a family-owned, full-service rug and carpet cleaning company here in Salisbury, North Carolina. Aaron Mini, the current owner, has been in the industry since 2014. He worked for another professional carpet cleaning company based out of the Lake Norman area until fall of 2017.
Aaron worked as a rug cleaning technician, worked his way up to lead rug technician, and then landed the position of operations manager one year later. Aaron's knowledge of the carpet cleaning industry grew substantially in those three years. His industry experience combined with his degree in business management from Appalachian State University made for a perfect business opportunity. As of November 2017, he and his family are now the proud new owners of Salisbury Rug & Carpet Cleaning.
Our mission is to continue offering the best possible professional carpet cleaning, tile and grout cleaning, and upholstery cleaning for homes and businesses in this area. We will always give you the personal attention you won't get from a national franchise. We are quick to respond and will provide whatever education is needed so you fully understand the professional carpet cleaning process and how to best care for your carpeting, upholstery, and tile flooring.